About Us

Ace Pub Supplies was established in 1989 on a small farm in the heart of the Black Country. Originally set up by Philip and Linda Rolls to supply local businesses with a quality product, the company quickly became popular across the local community and found an increasing demand for their product.

After 6 Years of hard work in 1995 we started manufacturing our own Pork Scratchings and set up a distribution depot in Walsall, since the move the company has grown from strength to strength creating jobs for family and locals in the Walsall and surrounding areas.

Now with a state of the art Cook House and separate packing facility Ace Pub Supplies is fast becoming one of the biggest producers of Pork Snacks in the UK, having experienced continued growth over recent years our new packaging machine due to be installed early next year will allow our production levels to almost double for 2013.

We believe our recent growth and continued success has come from the fact that we are predominantly still a family run business; with family members across all fields of the business from producing to packing it ensures we consistently produce the highest quality product.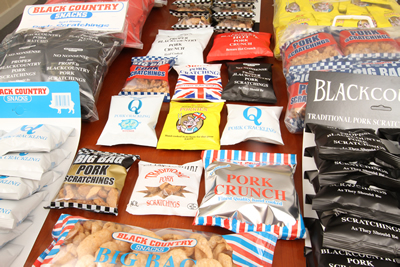 Ace Pub Supplies - Scratchings Product Range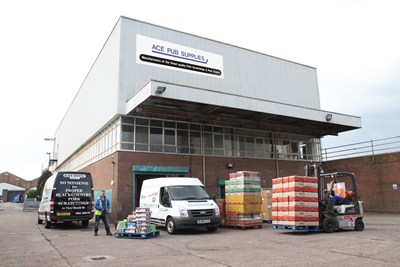 With many Pork Scratching companies now took over by large multinationals it is difficult to find a company that offers the level of service and quality that you will find here, and with our facilities and buying power allowing us to compete on price (without wavering on our quality), it is not hard to see why more and more large and small outlets alike are now looking towards Ace Pub Supplies to fulfil their needs.

Our Privacy Policy


Ace Pub Supplies is committed to protecting your privacy. Any personal information we collect will be used in accordance with the Data Protection Act 1998 and other applicable laws.

We respect your privacy. Accordingly we do not sell, rent or loan any identifiable information regarding our customers to any third party without their consent. Unless otherwise stated, information given to Ace Pub Supplies remains confidential.

Any information that you give us is held with the utmost care and security. It will not be used in ways to which you have not consented.
Ace Pub Supplies - manufacturer of pork scratchings, walsall, west midlands - Black Country Snacks - manufacturer of pork scratchings, walsall, west midlands
Black Country Snacks Pork Scratchings Walsall West Midlands - Black Country Snacks Pork Crackling Walsall - Black Country Snacks Pork Crunch West Midlands
Ace Pub Supplies - manufacturer of pork crackling, walsall, west midlands - Black Country Snacks - manufacturer of pork crackling, walsall, west midlands
Q Pork Scratchings - Big Bag Pork Scratchings - No Nonsense Just Proper Black Country Pork Scratchings - Black Country Traditional Pork Scratchings - Pork Crunch
Ace Pub Supplies - manufacturer of pork crunch, walsall, west midlands - Black Country Snacks - manufacturer of pork crunch, walsall, west midlands, staffordshire
Black Country Snacks and Ace Pub Pork Crackling, Pork Scratchings and Pork Crunch - Bespoke Pork Scratchings Crackling Crunch Design, Packaging and Branding
Ace Pub Supplies Pork Scratchings Walsall West Midlands - Ace Pub Supplies Pork Crackling Walsall Staffordshire - Ace Pub Supplies Pork Crunch West Midlands
Pork Scratchings Manufacturer Walsall West Midlands - Supplier of Pub Cleaning Materials and Cleaning Products - Winner of Pork Idol 2009 Best Pork Scratchings